We can all name the game's best players. From sport to sport, league to league, there are a handful of players who rise above the rest in their respective sports. Those players become idols to young athletes, and become legends of their sport. However, none of them can seem to separate themselves from the pack. Every sport's best player has a runner-up trying to catch them. In every sport there is one player who is poised to claim that top spot as the sports best. Whether they have to achieve it with individual accolades, or like in most sports, the amount of "rings" they have, the top players in each sport are always jockeying for position when it comes to being crowned the best.
In the NBA, there are a few players who stand out among the rest of the league. Personally, I'd say LeBron James is the NBA's best player. He's not my favorite player in the NBA, as it's Kevin Durant, but talent wise LeBron is the league's best. Some might say the top player in the NBA is Kobe Bryant or Kevin Durant or even Carmelo Anthony, but the fact that the topic of the NBA's best player is debatable shows that there isn't a player in the league that has separated himself from the pack.
The same goes for the NFL, as the league's best QB is a debatable topic. Some say that it's Peyton Manning, while others say that it's Tom Brady or Aaron Rodgers. Again, the fact that it's a debatable topic shows that nobody in the league has separated himself from the pack.
So what is the one thing that the sports world will never see again? It's simple. The sports world will never see a player single-handedly take over a sport. There will never be a player who can "separate themselves from the pack", and even if a player does come along and dominate their sport, there will always be a red flag that leads people to believe that that certain player is on steroids.
Think about it. When Orioles first baseman Chris Davis was tearing the cover off the ball in 2013, fans of baseball automatically accused Davis of using PEDs. The millions of accusations he got on social media, Twitter especially, caused Davis to delete his Twitter account altogether. Remember this tweet that sparked the suspicion?
Even though Davis isn't using PEDs, his accomplishments will still be questioned. In fact, if any player of any sport starts to "separate themselves from the pack" they will have millions of fingers pointing at them calling them a cheater. I find it extremely unfair to gifted athletes to have the genuineness and authenticity of their accomplishments and accolades questioned due to the steroid era. The problem has mostly been in the sport of baseball, but as time has gone on the problem has trickled into other sports as well. Soon it will cause great accomplishments and feats in the sports world to be questioned instead of admired.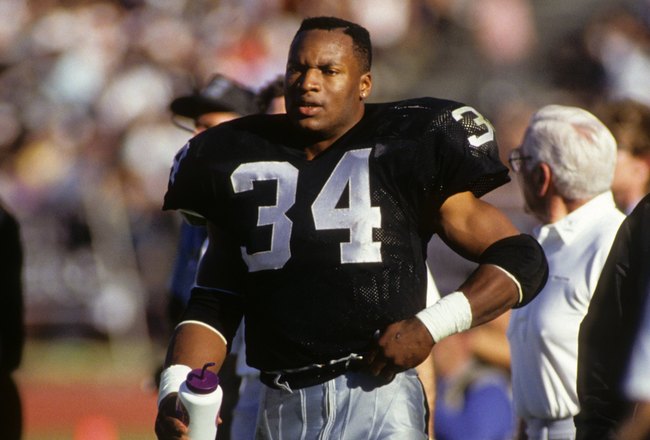 The last player to "separate themselves from the pack" has to be Bo Jackson. He not only dominated baseball in the late 1980s and early 1990s, but he dominated his "hobby" of football as well. The two sport superstar played baseball with the Kansas City Royals, and when baseball season ended he played football for the Los Angeles Raiders. Although his career came to an abrupt halt, he will without a doubt go down as one of the greatest athletes in American sports history, if not the greatest of all-time. If you want to debate it, you're going to have a hard time with that. Just check out Bo run up a wall after he ran down a fly ball back on July 11, 1990:


If Bo Jackson would've come along a few years after he did, he would have been under extreme scrutiny. There would have been millions of fingers pointing his way accusing him of steroid use. Not only did Bo Jackson come at the right time in sports history, but he also left at the right time, too. His career was shortened by a devastating hip injury that required him to get a hip replacement. Despite having an artificial hip, Bo worked his way back to the baseball diamond and played with the Chicago White Sox before retiring from professional sports in 1995. The following year in 1996, the "Steroid Era" began. From that point on, every extraordinary feat in sports has been questioned & gone under great scrutiny. The sad truth is I don't think we'll ever see an athlete with as much raw talent as Bo Jackson had, and with that being said, there'll never be an athlete that comes along and "separates themselves from the the pack".
Follow me on Twitter
@antonjoe22
!