"Unnecessary yelling, on the offense, number 51. 15 yard penalty and number 51 is ejected from play."
-My Brain
"What the hell is going on out there?"
-Vince Lombardi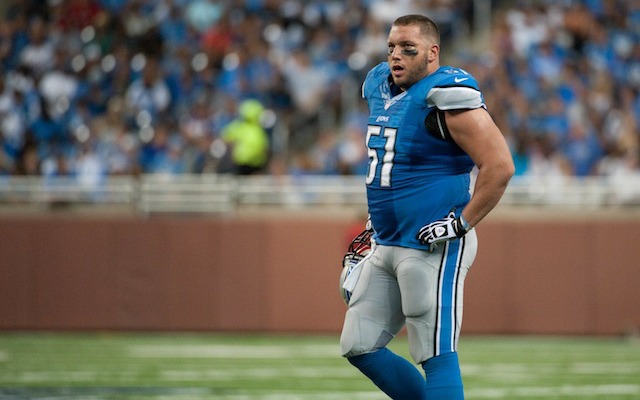 Dominic Raiola
During Sunday's NFC North match-up between the Detroit Lions and Green Bay Packers, the University of Wisconsin band was in attendance. Dominic Raiola wasn't happy due to the 22-9 loss, but he must have been able to look into the future, because before the game and during halftime, he was loud. Unnecessarily loud, towards the band. This post by one of the band members basically sums up the altercation(s).
Post
by
Zach York
.
So, this immature adult decided to yell things at teenagers and/or young adults he has never met, seen, nor heard of in his life. The Lions have troubles with altercations as a team (Ndamukong Suh has received several fines due to unnecessary roughness), but Raiola has had troubles with this alone. In 2008 and 2009, Raiola had some choice words for Lions fans after they were laughing because of the Lions embarrasing losses.
Things like this happen a lot in sports, but in some cases players get punished. Should players get punished for yelling back?
In my opinion, yes, they should and they do. They're professional athletes and they need to follow the rules and make their organization look good and continue to do so each and every game.
In Raiola's case, he deserved to get fined and made a good move by donating money to the Wisconsin Marching Band. That was completely out of line, versus the fact that if a player in the video above lost his cool, would've been a bit more understandable.
What are your thoughts on this situation? Leave a comment below!
Follow Me on Twitter! @LetsGoAlex | Fantasy Football Writer